Welcome
The Southern Iowa Fair is a major attraction for the city of Oskaloosa. The Southern Iowa Fair was first held on October 23, 1852. In 1858 & 1859 the Iowa State Fair was held in Oskaloosa. The Stock Judging Pavilion was built in 1919. The pavilion was placed on the National Register of Historic Places on April 12, 1984. The Exhibit Hall & Varied Industry Buildings are hubs for fair activities with many 4-H projects placed in the Exhibit Hall and many booths for local businesses set up in the Varied Industries Building. When they are not in use at fair time, the buildings are rented out for weddings, reunions, or winter storage. Our race track is another major attraction to our fairgrounds. We have several events on the race track each year. You can always catch the fair the third week of July! We would love to have you visit the Southern Iowa Fairgrounds!
---
Talent Show: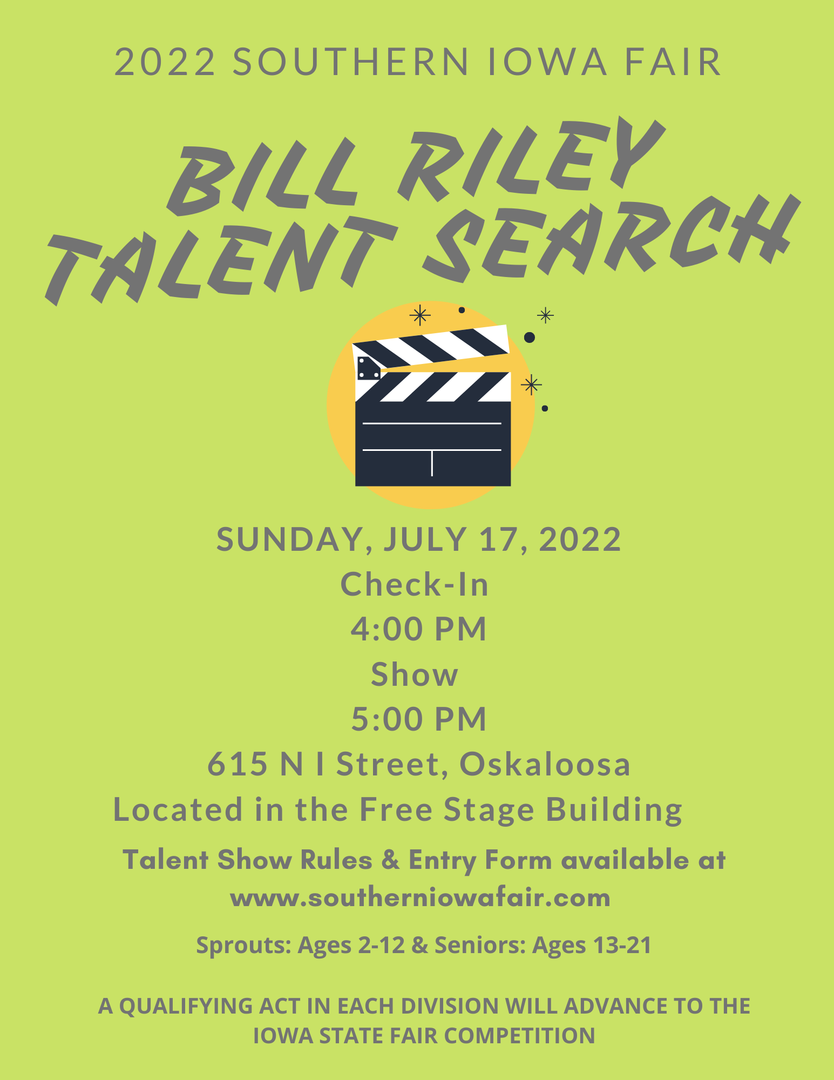 Registration Form l Contest Rules
---
View Live Show Here!